Butlin's celebrated the official unveiling of its new £16 million West Lakes Chalet Village at its Minehead resort a few weeks back with a spectacular floral installation that used the newly-commissioned 'Sir William Butlin' rose.
The bespoke red roses have been grown on the village into an exact 10x10ft scale replica of Billy's original Elizabethan inspired chalets, which he first unveiled to British holidaymakers in 1936.
His idea for a family resort, typified by the iconic chalet accommodation, changed the way Britain holidayed by giving families a key to their very own holiday home* and undreamt-of luxuries in a post-war Britain.
Each chalet was surrounded by its own garden of roses as Billy wanted to create a home from home for families to enjoy perfect quality time – so with 1,000 Mumsnet users, Butlin's has reinvented both the roses and the chalets for 21st century families to enjoy the same experience.
Made of 1,936 roses – to commemorate Butlin's first resort opening in 1936 – the rosy replica lies at the foot of one of the brand new chalets as a 'reflection' into Butlin's glorious past and to show the journey of the brand – and of British holidays.
The 'Sir William Butlin' rose bushes will be planted across all three resorts as part of Butlin's commitment to creating perfect family time – and some of the blooms will be sold to raise money for Great Ormond Street Hospital Children's Charity, Billy's favourite charity and Butlin's official charity partner in 2015.
The new chalets are inspired by the original, designed by Billy Butlin himself. Basic but homely and painted in pastel pink, blue or yellow, each chalet in 1936 had electricity, running water and pretty textiles featuring little yachts or embroidered with the famous Butlin's 'B'.
Today, the same pastel colours and little touches from yesteryear run through each chalet, from the embroidered 'B' to the framed vintage Butlin's adverts hanging on the walls and the return of that pretty yacht print.
To ensure that West Lakes Chalet Village meet the needs of modern families, Butlin's teamed up with the UK's largest online parenting communities, Mumsnet, to take all that was loved about the original Butlin's chalet and reinvent them to provide the perfect place for a family seaside break in the 21st century.
Dermot King, Butlin's managing director, said: "Nearly 80 years on from when Billy Butlin opened his first resort, we're continuing to innovate our offering alongside partners like Mumsnet to ensure that we're providing the very best accommodation and facilities for short breaks in the UK, while also creating the perfect place to create family memories for many years to come. This magnificent rose installation recognises all that Billy created, with West Lakes Chalet Village being a continuation of his legacy but also to represent how far Butlin's has come."
Mumsnet founder, Carrie Longton, adds: "Families are becoming increasingly time poor so it is so important to get the most of the time we get to spend together. We were delighted to work alongside Butlin's, to whom we awarded our Gold Family Friendly award 2013 and 2014, as they shape the future of the great British family break by the sea. The insight Butlin's gleaned from Mumsnet users as they redesigned their iconic chalets shows just how leisure brands can get families involved and listen to what they have to say in order to innovate."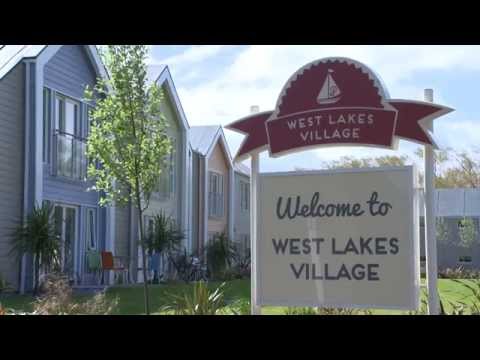 West Lakes Chalet Village at Butlin's Minehead, Somerset is now open.
We'll be enjoying our 2nd trip to Butlin's in the next few weeks, so make sure you check back to hear how we get on at Butlin's Skegness!
Related Posts: