Urban Countryside at Watermead Country Park
Last weekend was wet. But as Littlebit loves nothing more than donning her wellies (wonder where she gets that from) we decided to get out and about anyway. We'd driven past Watermead Country Park on Saturday. It wasn't somewhere I'd heard of before. Just down the road is a family friendly Fayre & Square pub and as we were meeting up with Littlebit's Uncle Mark for the day on Sunday we decided it would be the perfect combination.
Watermead sits just five miles north of Leicester City Centre and is a 140 hectare green oasis, a haven for wildlife and a peaceful stretch of countryside.
The park is two miles long and boasts over 12 lakes and smaller ponds, wildflower meadows, woodland, grassland and reedbeds. It is an ideal spot for walking, cycling, picnics, bird watching, and fishing.
It is somewhere completely different. You have woods, lakes and open spaces all intermingled with this kind of thing.
Loads of information about recycling and how dumping waste hurts the environment. Recycled bits and bobs everywhere from computers (pictured above) to old doors.
Rope bridges over the canal and climbing walls. Not to mention a giant polar bear and woolly mammoth.
An urban haven where children can let off steam by climbing over all manner of things, stomp through puddles (if you're Littlebit), climb hills and find beautiful flowers. Some beautiful views over the lakes and some not so beautiful views of the smelly canal.
Littlebit definitely loved the puddles the most though!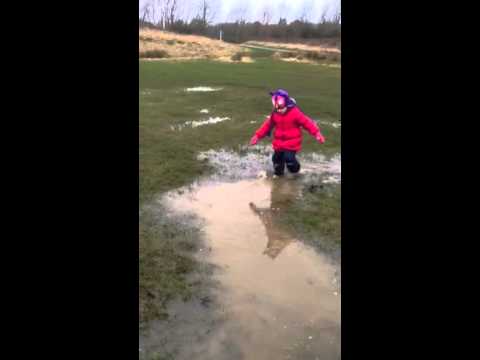 Related Posts: